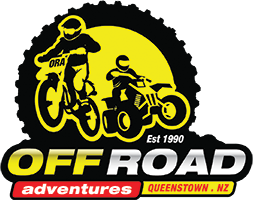 Get kitted up in full MX riding gear and tackle the hills high above Queenstown, your guide will ease you into varying levels of challenging terrain to earn the greatest views. 
From Novice to Advanced, this tour will impress, choose between a Suzuki DR250, DRZ400 or Yamaha WR450 & follow your guide through techy sections, flowing trails & schist gardens as you make your way through 650a of high country up to the peak for the most epic views of Queenstown and it's surrounding mountain tops. 
$319 
Price per person. Min 2 people
Novice/Intermediate/Advanced riders
Looking for a different adventure?